Happy Saturday!!

I just can't begin to tell you how humbled I am to see that I have reached 100+ followers in such a short time. I started my blog the very end of May of this year because I loved to see all the talented people out in blogland and each and every one of you have inspired me in ways I can't even begin to tell you.
I just love each and every one of you and wanted to do something special for this one. I have gained some wonderful new friends that have just touched my heart.

I made this adoreable frame a little bit ago and knew what I wanted to do with it and now I want to pass it on to one of my special followers to show my appreciation and support that you've given me over these past few month.

The only rules, I know I don't like saying that, is you have to be one of my followers as you are the ones that have gotten me to this point. Just leave me a comment, along with your email address and I will be announcing the winner on 9/10 :)
Wow, this week has been a fantastic week for me all the way around. I just found out last night that I won yet another giveaway!! I think I should go buy some lotto tickets ;) lol I won these adoreable items from Kristi over at
The Punkin Seed Productions
. If you haven't checked out her blog, hop on over and say hi. She's got the cutest things on there. Thank you Kristi :)
Linky parties for today: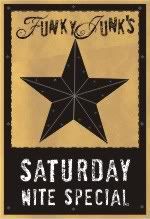 Enjoy and big hugs to each of you!!!
xo ~ Laura